The third eye is said to be the eye of insight – an eye that provides a vision beyond the ordinary. So is Credit Counselling a Third Eye to your Financial Planning? Well we will find out!
The concept of Financial Planning is surely better known than Credit Counselling. But let me begin with decoding each concept…step by step!
Financial Planning, at its simplest can be defined as a process wherein a Financial Planner would examine your current financial situation, understand future financial goals and then develop a customized plan for you. This is the process. Next, let me list down the broad steps taken by a Financial Planner:
Understand and examine current financial situation
Establish goals – Buying a new house, retirement planning etc.
Develop a step by step detailed financial plan customized as per your needs
Implement the financial plan to help you protect your assets and grow your money
Review and revise the plan as required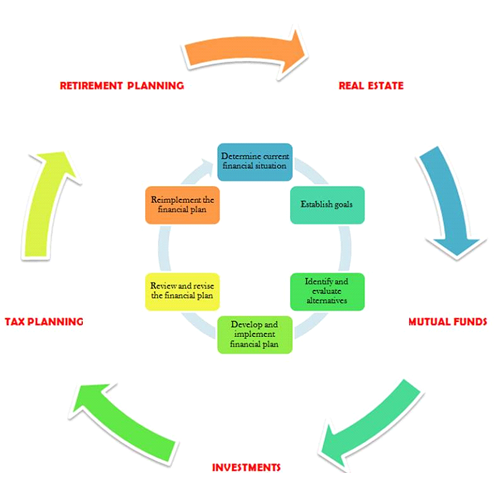 On the other hand, Credit Counselling can be defined as a process wherein a Credit Counsellor would understand your current loans and credit cards, understand your current budgets & servicing capacity, examine your credit report, score and history and then develop a customized plan for you. I have listed down the broad steps that are taken by a Credit Counsellor:
Understand and analyze your current liabilities – loans, credit cards, EMI
Guide you on how to read and understand your credit reports and scores
Develop solutions and strategies to improve credit scores
Handhold you throughout the credit life cycle process
Going back to my question – Is credit counselling really the third eye to your financial planning? The answer could be yes! But let us logically buy into this opinion.
Let me explain this to you with the help of a story. Let us assume Mr. Aam Aadmi – an investment banker! He has set certain goals which he wants to achieve at different stages of his life.
Typically, Aam Aadmi would approach a Financial Planner who would examine his current assets and investments and draw out a detailed step by step plan that would facilitate him in achieving his goals.
But a fact that cannot be ignored is that Aam Aadmi might have to take a loan for his car, house or child's education! Now what if Aam Aadmi's loan is rejected due to a poor credit report and score? All because his liabilities were not examined and neither was his credit behaviour. Aam Aadmi was taught to save for the rainy day but not about the importance of repaying loans on time and maintaining a healthy credit life!
Credit Counselling could have helped Aam Aadmi accomplish his goals! Let me list down few benefits from Credit Counselling:
If you identify with Aam Aadmi then maybe Credit Counselling is the answer for you and the third eye to your financial planning!